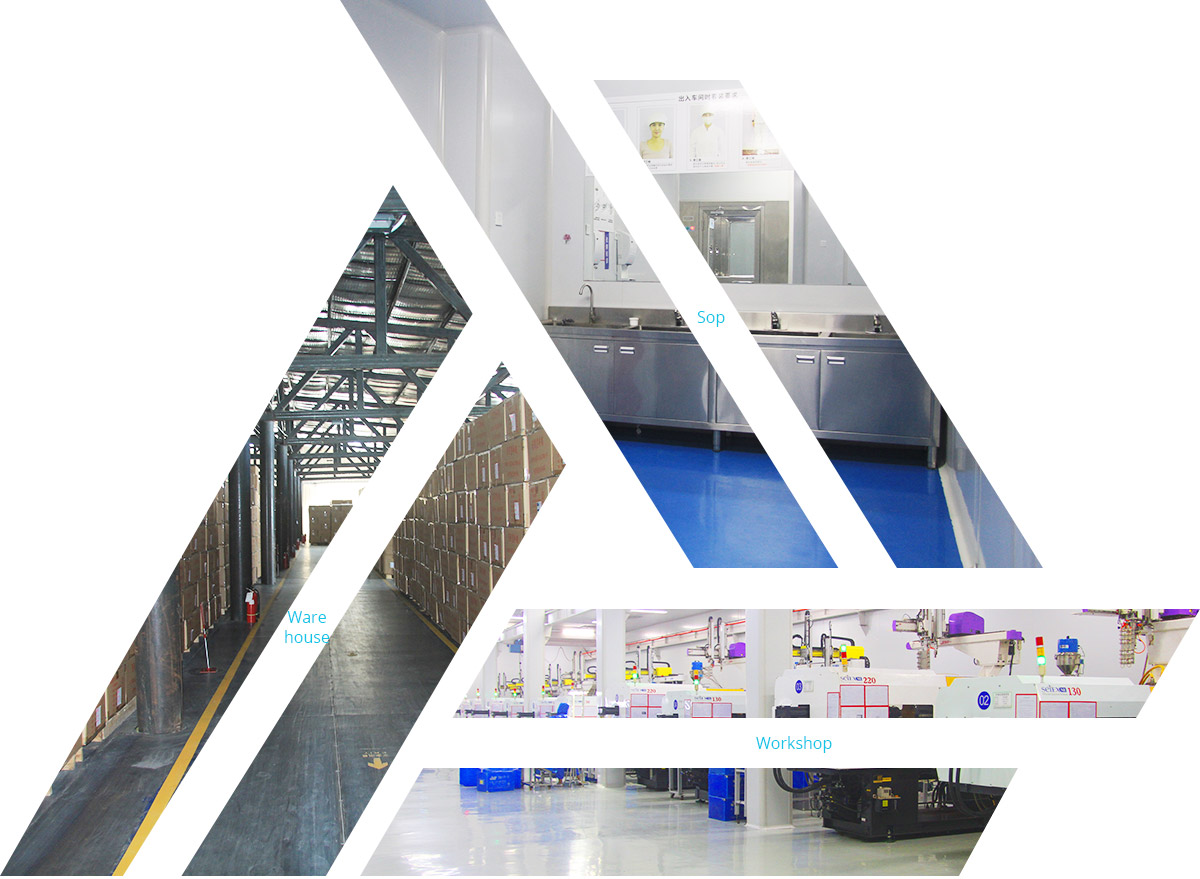 To ensure products meet the quality standards set by both parties, all equipment is attached with SOP Form, Daily Equipment Inspection Record, Mold Maintenance Record, Customer Requirements, etc.
The warehouse has reached 13000 ㎡, and we have long-term transportation partners. These two factors ensure the timely supply and meet the production schedules of customers.
All products are produced in the D-class clean room. The centralized feeding system ensures the stability of the workshop environment and centralized management of the raw materials.