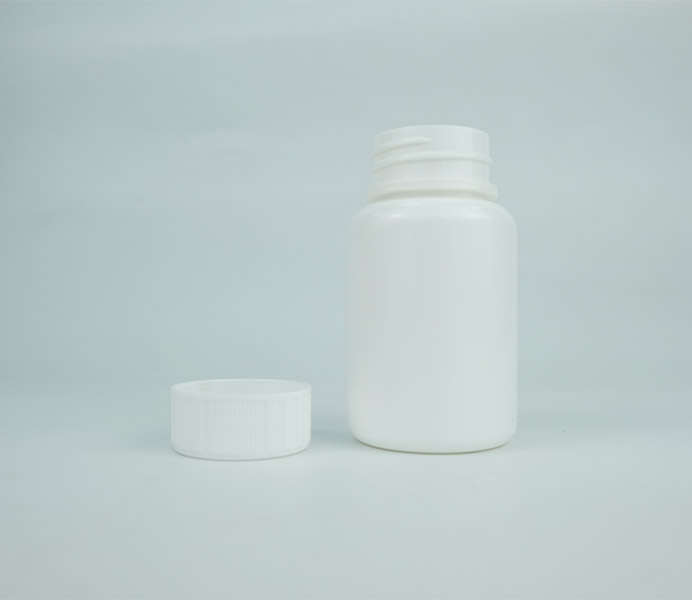 The pill bottle is a container that uses polymer materials (polyethylene, polypropylene, polyester, etc.) as raw materials, adds corresponding organic solvents, and heats it at high temperature through a plastic mold through blow molding, extrusion blow or injection molding, and other processes. The main materials of medicine bottles are glass and plastic, of which plastic has gradually replaced the glass with its excellent performance.
Plastic pill bottles
There are various types of plastic materials, such as polyester with good transparency and oil resistance, polypropylene with good gloss and high-temperature resistance, polyethylene with acid and alkali resistance, cyclic olefin polymer (COP) with low protein adsorption and radiation resistance, etc. The emergence of these materials is a testimony to the continuous innovation and upgrading process of medicine bottle packaging materials.
Glass pill bottles
Glass has a long history of being transparent, stable, and reusable. However, due to the inconvenience of carrying, cleaning difficulties, and fragility, it has gradually faded from the stage of history and has been replaced by plastic, which has more obvious performance advantages. Compared with the traditional glass material, plastic bottles are sterilizable, safer, chemically inert, wear-resistant, inexpensive, and easy to make and transport, so the market demand for plastic bottles is growing.
With the support of the national policy, the continuous progress of the technology level, and the good development trend of the pharmaceutical industry, the development potential of China's plastic pill bottle market is promising. We are a pill bottle manufacturer, please feel free to contact us if you need them.