Recycling Pill Bottles
An estimated 4 billion prescriptions are made in the United States each year. Although there are many other plastics used by Americans, the problem with standard orange prescription bottles is that they cannot be stopped by roadside recycling services every week because of the type of plastic they are made from.
Nonetheless, although the limited resin codes accepted for curbside recycling may mean that you can't throw bottles in your own recycled materials, it doesn't mean that your prescription pill bottles still cannot be recycled.
How to recycle pill bottles
Although roadside recyclers will not accept your pill bottles, when they are mixed with your other recyclable items, there are some recycling facilities that specialize in recycling pill bottles.
Just as paper scraps cannot be sorted out because of their size, pill bottles can be taken to a local recycling center, where they receive plastic pill bottles for special treatment.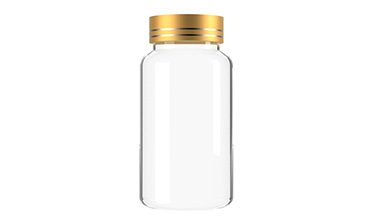 Must remember to be safe
Before you send the pill bottle to the recycling facility, be sure to remove the prescription label from the medicine bottle.
These contain sensitive PHI, just like any other type of sensitive personal information, which may be misused and may lead to identity theft and other things. Therefore, before recycling the pill bottle, you must completely eliminate the possibility of any information being stolen or lost.
Locate a local recycling facility for pill bottles
You can dispose of your prescription pill bottles in an environmentally friendly way.
The pill bottles are indeed recyclable. As long as certain conditions are met, they can be placed in the recycling bin on the side of the road. It must also be pointed out that not all municipalities use pill bottles as part of plastic recycling. A good rule of thumb is to call the health department in your city and ask if they accept it. You can also indicate whether they accept them through curbside pickup or dropoff.
Other bottles may be made of different plastics, although most of these plastics are accepted by municipal recycling programs. However, it's okay to check with your municipality first to see if they will collect this number on the roadside.
Where can I recycle the pill bottle?
There are many different organizations that accept old pill bottles. If you have contacted your pharmacy about the drug settlement, you may want to ask if they can also take back pill bottles. In this way, you can kill two birds with one stone. Of course, you can also donate them.
We are pill bottle suppliers. Please feel free to contact us if you are interested in our products.